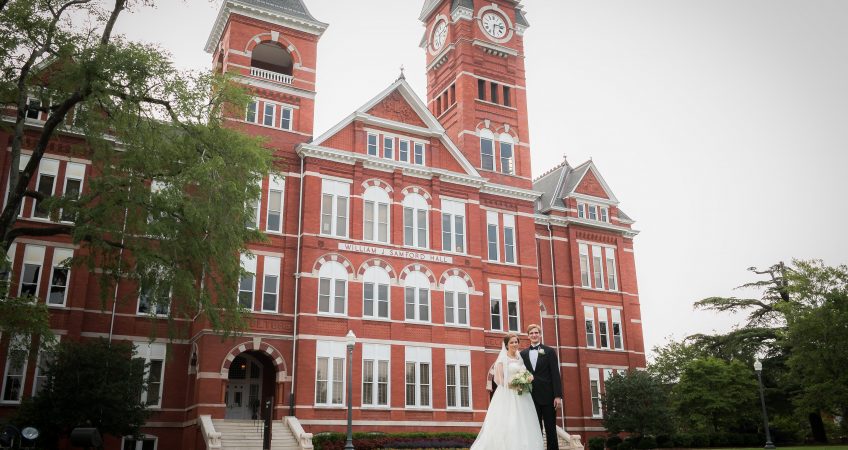 Auburn, Alabama Wedding: Bekah + Drew
Sometimes the love of your life is RIGHT THERE….but you have to go somewhere else to meet them!  Bekah and Drew were both students at Auburn, but didn't meet until later at a mutual friend's wedding.  It wasn't long before this graceful, kind woman had captured Drew's heart.   As Bekah finished medical school, Drew spent most of the year serving others through The World Race, an 11-month/11-country missions trip.  Though the distance between them was great, their love deepened, and they were married just weeks after he returned home.
Four generations of family gathered near Auburn to celebrate their marriage, and what an amazing celebration it was!  From a beautiful, worshipful service at First Baptist Church in Opelika, to the lovely dinner and rowdy party at the Auburn Marriott Opelika Hotel and Conference Center at Grand National, the stream of people who have been touched by Bekah and Drew gathered to celebrate God's blessings on their relationship.
After the wedding, the race continued as they put down new roots in Boston, where Drew will pursue a graduate degree at MIT and Bekah completes her residency in Pediatrics.